Learning how to differentiate the sexes for Nandopsis Bartoni did not come easy as there was not much specific information in these area.
So it was partly based on experience and partly, gut feel when I bought my first pair.
Now that the pair that I have bought, have bred, I am more confident with the information that I am about to share. (do note that this is based on my observation, you may use this information at your own discreation)
Sexing for adult fishes is fairly easy, especially if they are ready to breed as venting could be done quite accurately. The breeding organ of the female is much bigger compared to the anal pore. It is also rounder and closer to it.
Female Nandopsis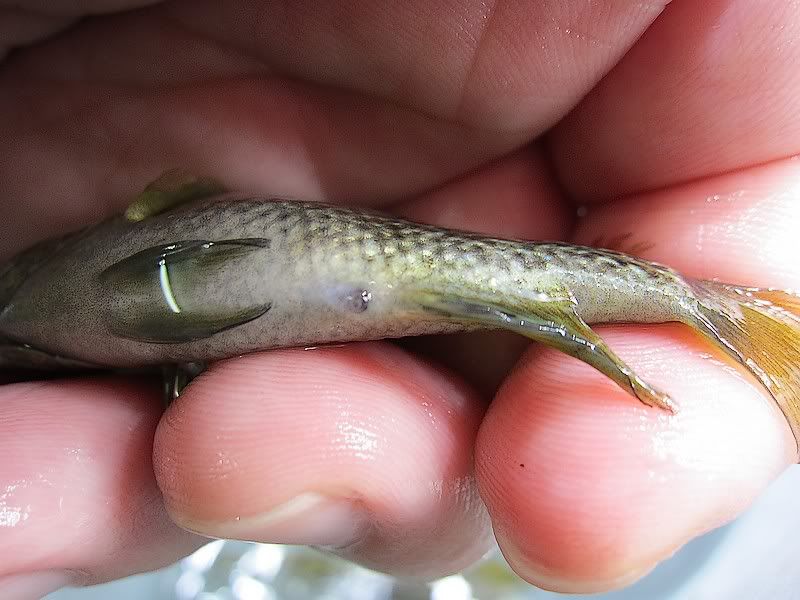 Male Nandopsis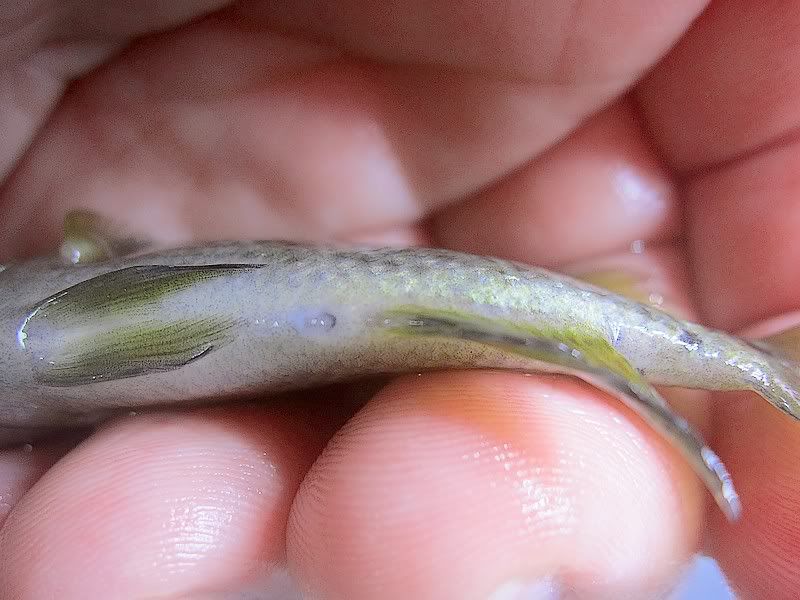 When venting is not possible, it is possible to differentiate the sex by observing some of the physical differences between male and female Nandopsis. These physical differences can be seen in fishes as small as 1.5".
The male tend to have a longer head structruce compared to the female. He also spot a dent on the head, just above the eye region, creating an illusion of a slight hump. The dorsal fins also show more patterns and spottings compared to female which have little or no spotting at all. It is mostly a solid yellow dorsal for females, with little spotting towards end.
Sub adult male about 3"
1.5" male
Sub adult female, 2.5"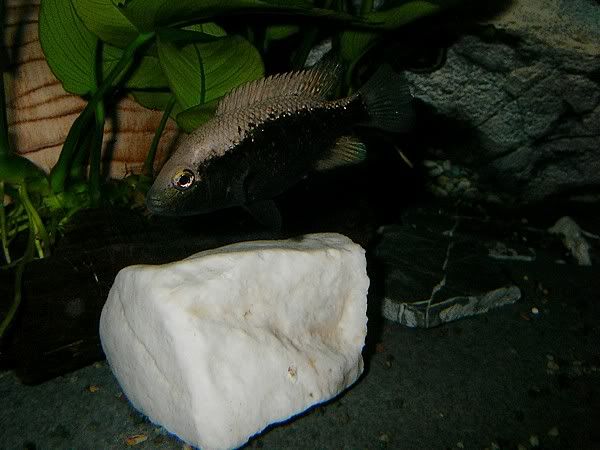 1.5" female
A couple of shot of the sub adult pair that I've got